ALSO IN SWIMSUITS
Among the great trends in swimsuits and bikinis that we are seeing during these atypical weeks of spring, there is no shortage of designs with draped details.
It is the one-piece models that incorporate these details the most, perfect for smoothing curves while providing a natural and flattering feeling of volume.
In the picture, a proposal from the brand Bain de Minuit, with its long straps that produces a pleated effect on the body.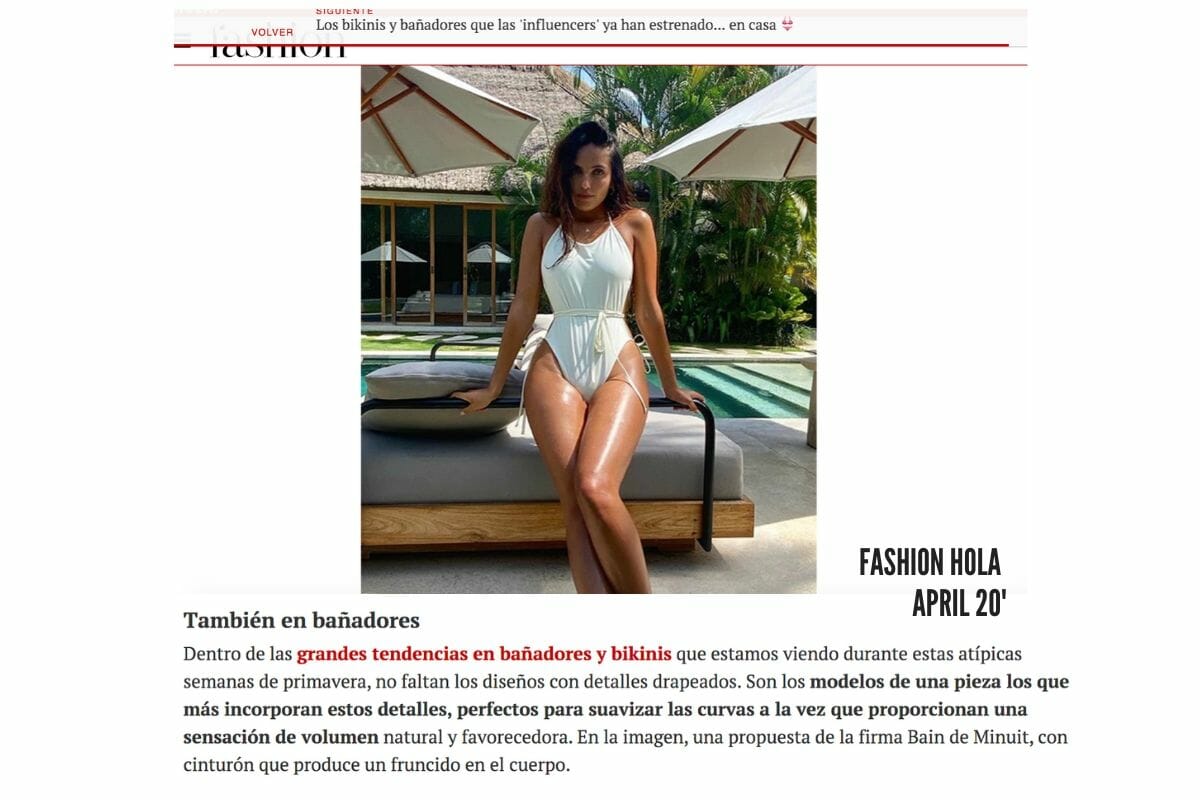 Featured on the Fenua Orama Magazine, French Polynesia, November 2019 Issue.
It was a huge honor for Bain de Minuit to be interviewed, for our very first time, by the local feminine magazine in Tahiti.
We were, at that time, on a long trip visiting these unreal islands to
shoot our Summer 2019' collection. This swimwear collection combines audacious bikinis and
one-pieces available in a rich color palette and some of our best-seller prints.
This article was truly a push to be proud about what we make and how we make it, here, at Bain de Minuit.
Thank you very much to the Fenua Orama for acknowledging our ethical and sustainable principles.
We loved our stay in Tahiti and will be back very soon for more bikinis adventures !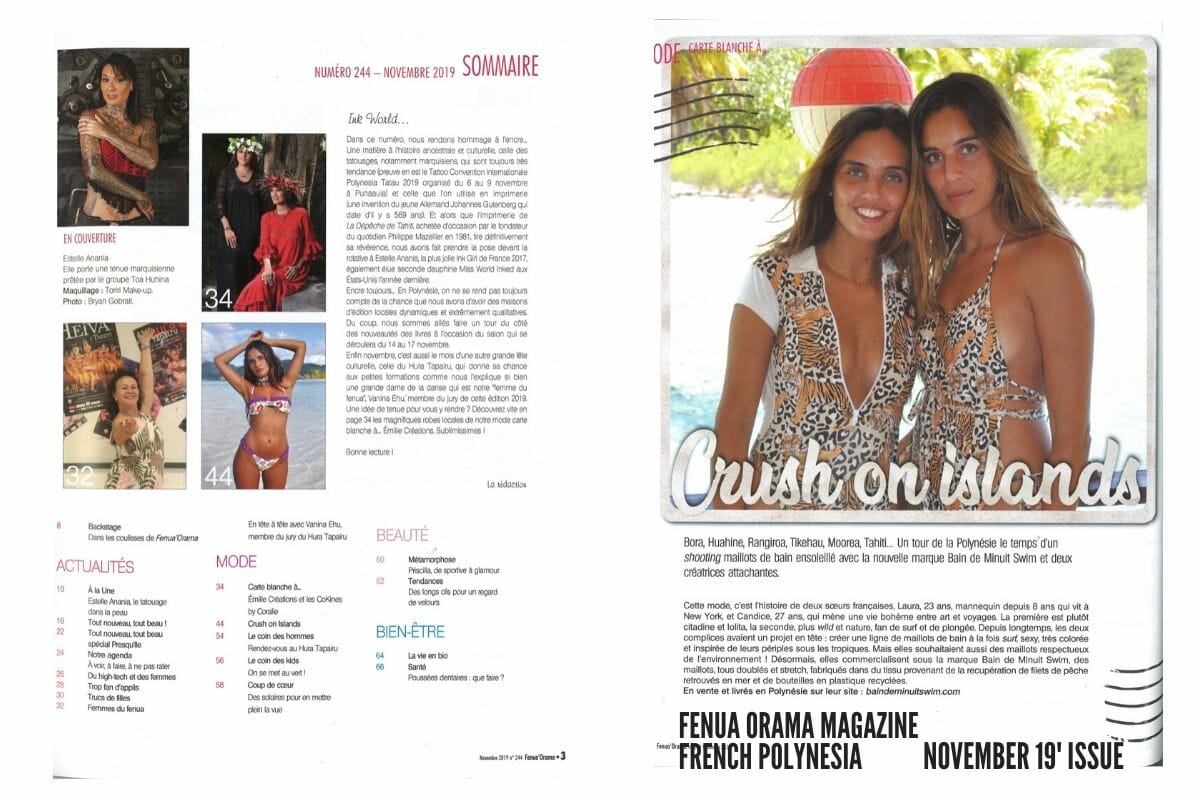 CRUSH ON ISLANDS
Bora, Huahine, Rangiroa, Tikehau, Moorea, Tahiti … Un tour de la Polynésie le temps d'un shooting maillots de bain ensoleillé avec la nouvelle marque Bain de Minuit Swim et deux créatrices attachantes.
Cette mode, c'est l'histoire de deux soeurs françaises, Laura, 23 ans, mannequin depuis 8 ans qui vit à New York et Candic 27 ans, qui mème une vie bohème entre art et voyages. La première est plutôt citadine et Lolita, la seconde, plus wild et nature, fan de surf et de plongée. Depuis longtems, les deux complices avaient un projet en tête: créer une ligne de maillots de bain à la fois surf, sexy, très colorée et inspirée de leurs périples sous les tropiques. Mais elles souhaitaient aussi des maillots respectueux de l'environnement ! Désormais, elles commercialisent sous la marque Bain de Minuit Swim, des maillots, tous doublés et stretch, fabriqués dans du tissu provenant de la récupération de filets de pêche retrouvés en mer et de bouteilles en plastique recyclées.
En vente et livrés en Polynésie sur leur site : baindeminuitswim.com