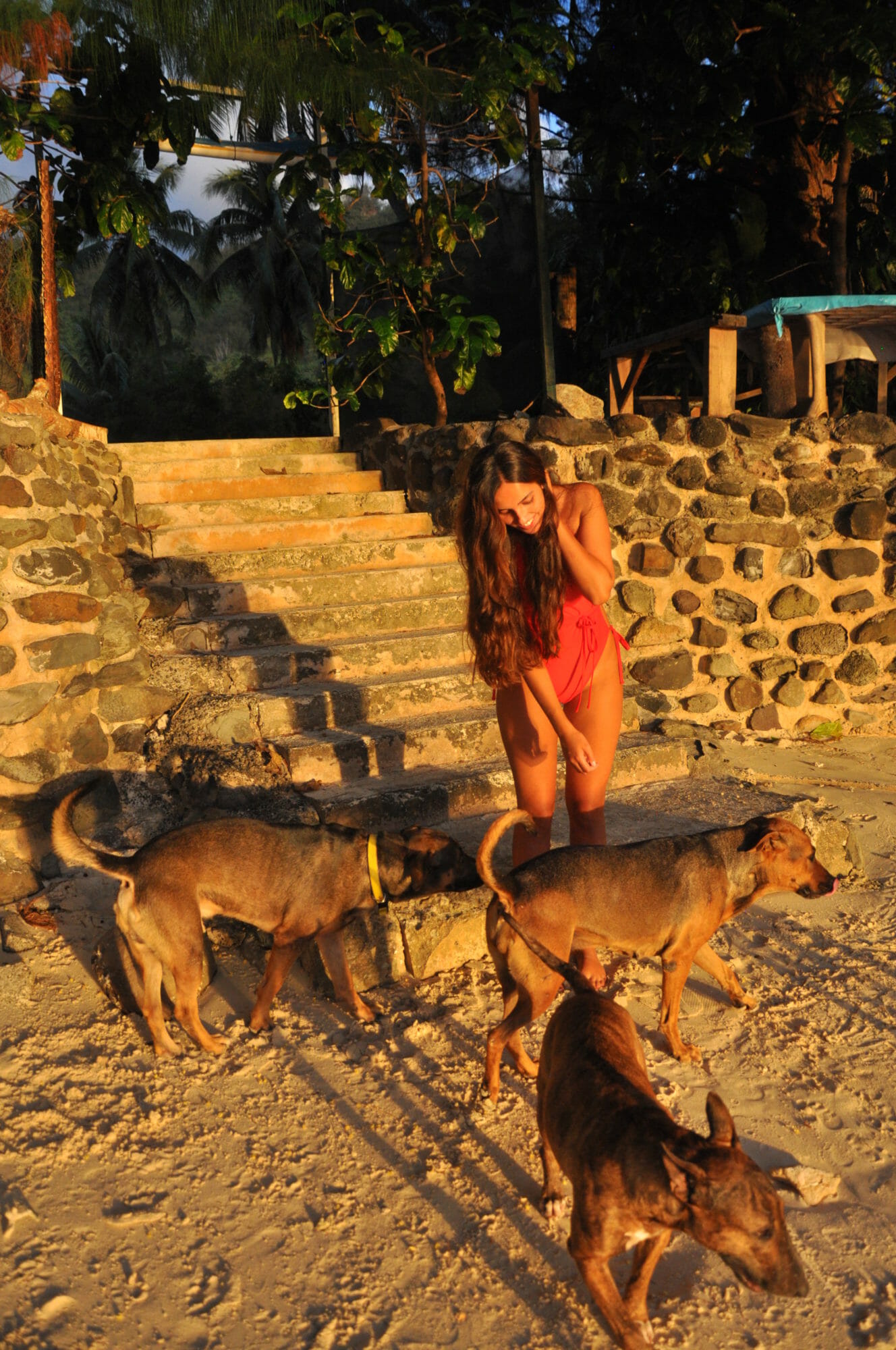 NOTRE IDENTITÉ
Inspiré à des kilomètres de chez nous à Hawaii et dans les lagons bleu de Polynésie, dessiné à la maison à Paris – par Candice et Laura Bensadoun – et réalisés avec soin par nos amis à Bali. Notre inspiration se nourri du pure bonheur de la vie dans les îles, d'aventures sans fin, et de liberté.
BAIN DE MINUIT combine des modèles de bikinis, et maillots Une pièces colorés et audacieux avec ses imprimés exclusifs et ses matières de fabrication Italienne.
L'ensemble de nos maillots de bain est 100% fabriqué à partir de bouteilles en plastique recyclées – REPREVE – et de filets de pêche récupérés dans les océans – ECONYL®.
À travers nos créations nous souhaitons sublimer et représenter tout ce qu'une femme a de plus fort, vibrant et non conventionnel dans sa personnalité. Bain de Minuit lance un appel à tous les esprits sauvages !
Divinement prononcés dans un style unique, nos bikinis sont faits pour celles qui célèbrent la vie sur la plage !
Nos imprimés dessinés mains sont reconnaissables par leurs couleurs vibrantes et leurs motifs élaborés inspirés des îles tropicales. Nos collections de maillots de bain reflètent qui nous sommes en tant que créatrices et les causes que nous soutenons. Être un label eco-responsable et contribuer à un programme 'zero déchet' autant que possible est une préoccupation fondamentale pour Bain de Minuit. Nous produisons une quantité limitée de pièces et ne travaillons qu'avec des artisans locaux qui ont une réelle éthique concernant leurs employés. Nos colliers coquillages sont faits mains un à un par une famille de locaux, ici à Bali.
Nous sommes constamment en train de développer des solutions pour rendre Bain de Minuit Swim 100% eco-responsable et nous espérons inspirer les marques et les consommateurs à choisir des labels éthiques plutôt que des marques faisant du 'fast-fashion'.
Nos #Baindeminuitgirls sont élégantes, audacieuses, bohèmes dans l'âme.
09-Oct-20
It's the middle of the week, we are meeting in a cosy coffee shop in Brooklyn with Marie Teissonnière - we are seated in a little french spot she's used to go to - L'imprimerie. It's the end of the Summer in New York, beginning of what we call « L'...
25-Sep-20
Meet Anais Caradeux @anaiscaradeux, from Free skier Champion to surfer addict, we wanted to learn more about her passions and how these sports led her to drive her life and travel the world the way she does. Anais has gathered an impressive list of...
07-Sep-20
The rapture of island life invites folks of all ages to bask under the sun, hear the waters lapping on the seashore, and dive in. But beach culture dies without a shed of thought of how sustainable living affects the ocean. #Baindeminuitgirls we...
Tag a photo on Instagram for a chance to be featured @baindeminuitswim #baindeminuitgirls