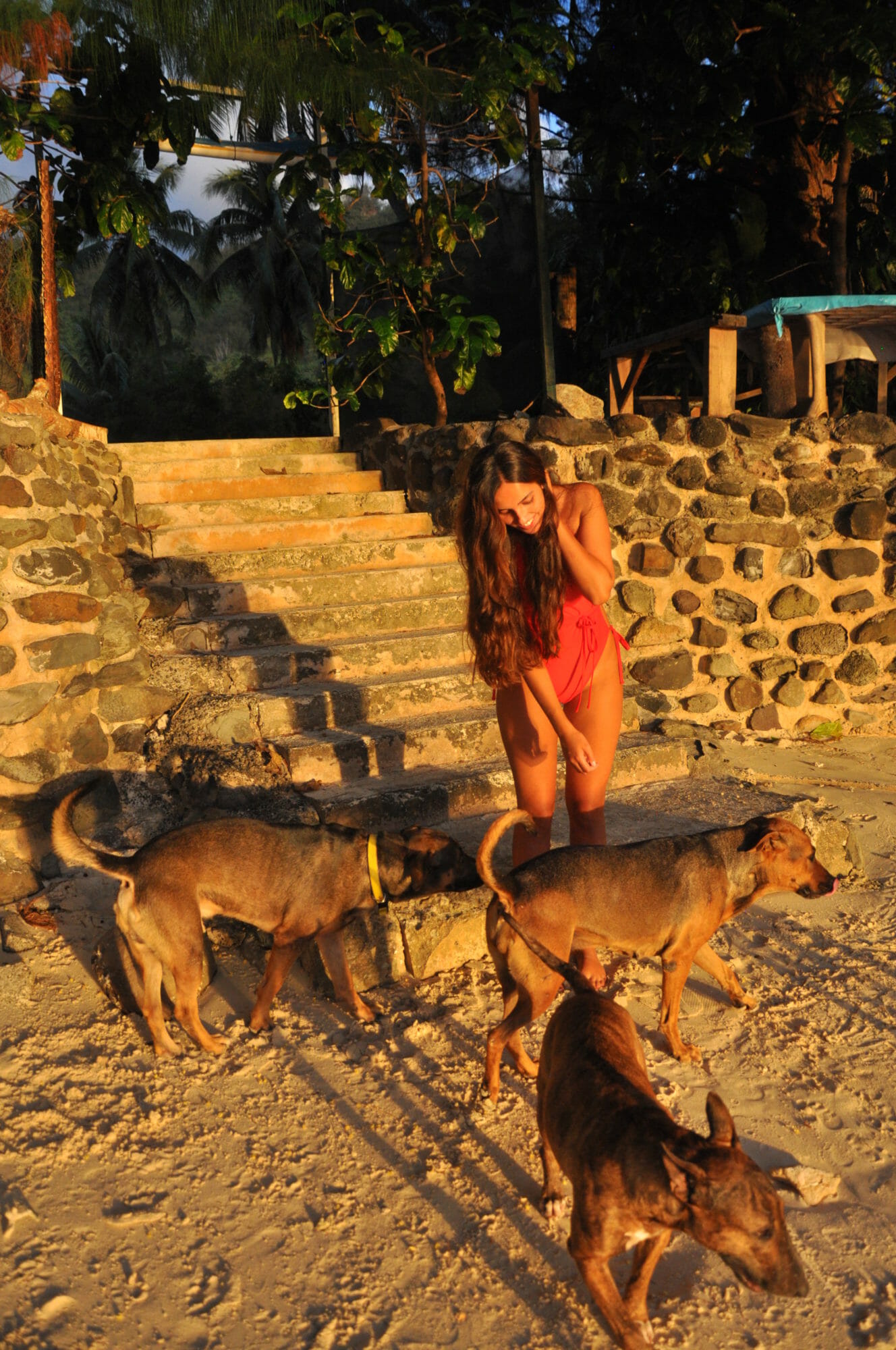 OUR DNA
Inspired miles away from home in the blue lagoons of Hawaii and French Polynesia, designed at home in Paris – by Laura and Candice Bensadoun – and heart-made by our friends in Bali. Our inspiration is driven by the pure bliss of the island life, endless adventures, and freedom.
BAIN DE MINUIT combines colorful and audacious bikinis and one pieces designs with exclusive prints and high luxury fabrics from Italy.
Our product line is 100% made out of recycled plastic bottles -REPREVE – and ghost fishnets retrieved from the sea –ECONYL®. We design swimwear for unconventional, strong and independent women with a bohemian nature. Exquisitely pronounced in our unique way, our swimwear are made for women who celebrate life on the beach !
Our handmade prints are recognizable for their intricate patterns, vibrant colors motifs and island inspirations. Our swimwear collections reflect who we are as designers and what we strive for. Being an eco-friendly label and contribute to a zero waste program as much as possible is one of our strongest focus at Bain de Minuit. We also believe in the production of limited number of pieces and work with ethical manufacturers in Bali. Our handmade necklaces are made one by one by a local family here.
We are constantly working toward greener options and making Bain de Minuit Swim 100% sustainable and we really hope to inspire more people to become conscious consumers and chose sustainability over fast-fashion.
The #Baindeminuitgirls are elegant, wild at heart, with a gypsy soul.
09-Oct-20
It's the middle of the week, we are meeting in a cosy coffee shop in Brooklyn with Marie Teissonnière - we are seated in a little french spot she's used to go to - L'imprimerie. It's the end of the Summer in New York, beginning of what we call « L'...
25-Sep-20
Meet Anais Caradeux @anaiscaradeux, from Free skier Champion to surfer addict, we wanted to learn more about her passions and how these sports led her to drive her life and travel the world the way she does. Anais has gathered an impressive list of...
07-Sep-20
The rapture of island life invites folks of all ages to bask under the sun, hear the waters lapping on the seashore, and dive in. But beach culture dies without a shed of thought of how sustainable living affects the ocean. #Baindeminuitgirls we...
Tag a photo on Instagram for a chance to be featured @baindeminuitswim #baindeminuitgirls