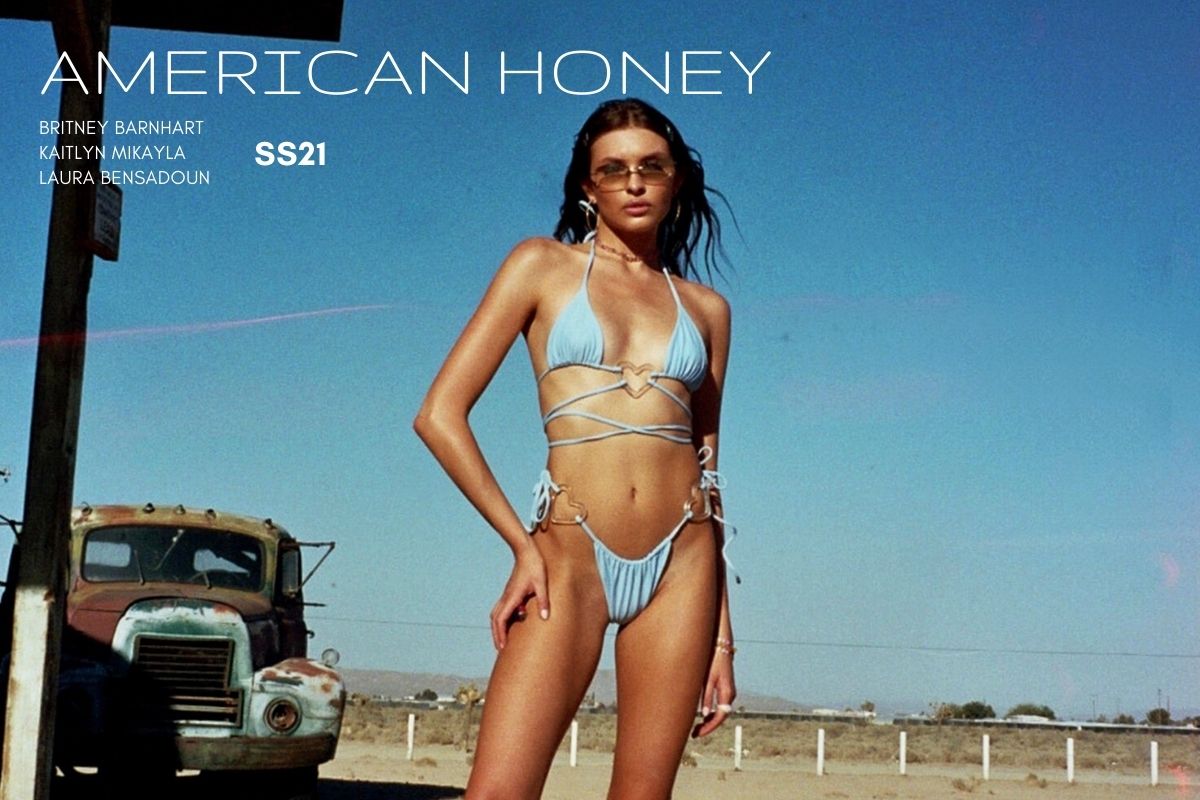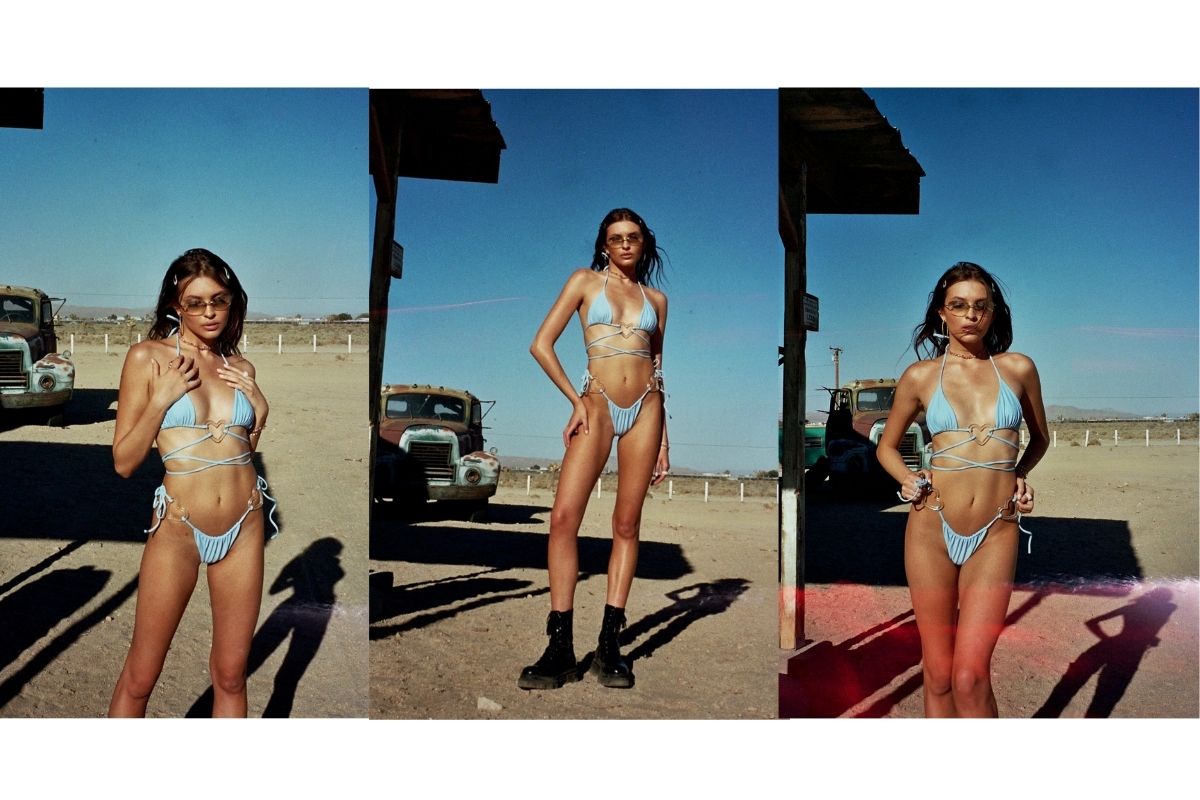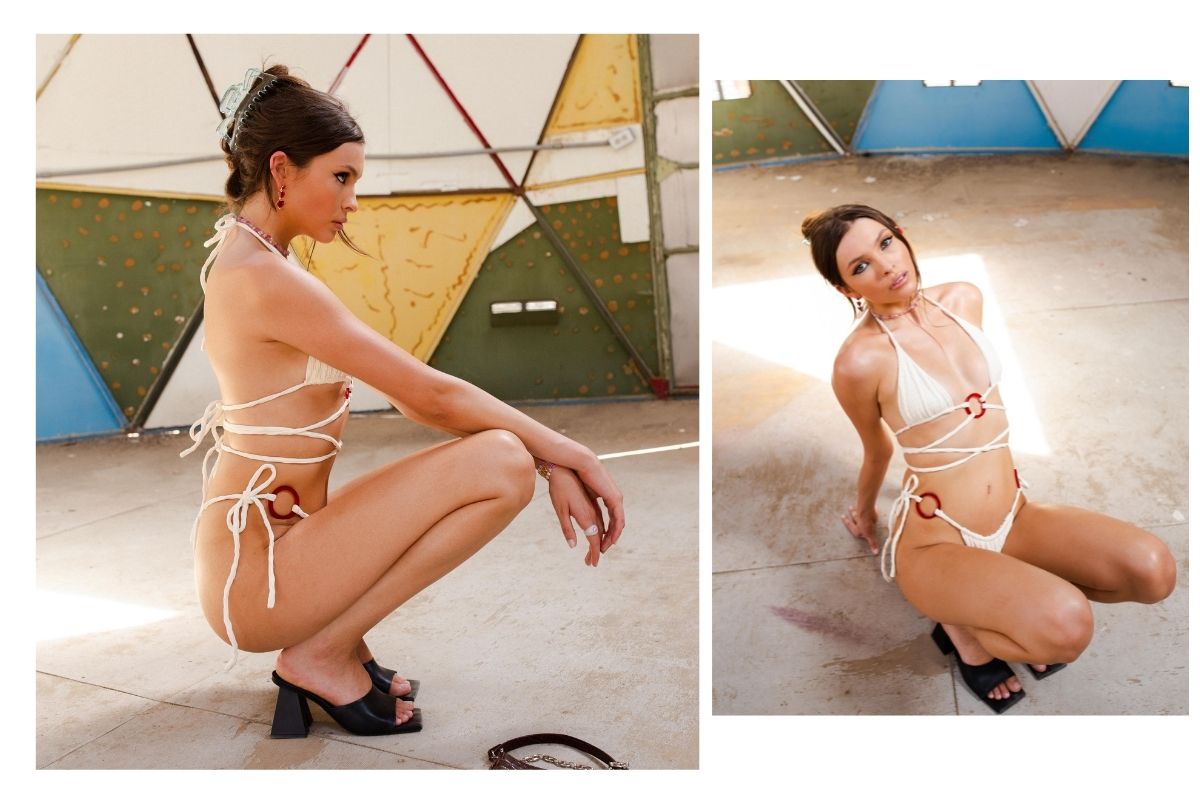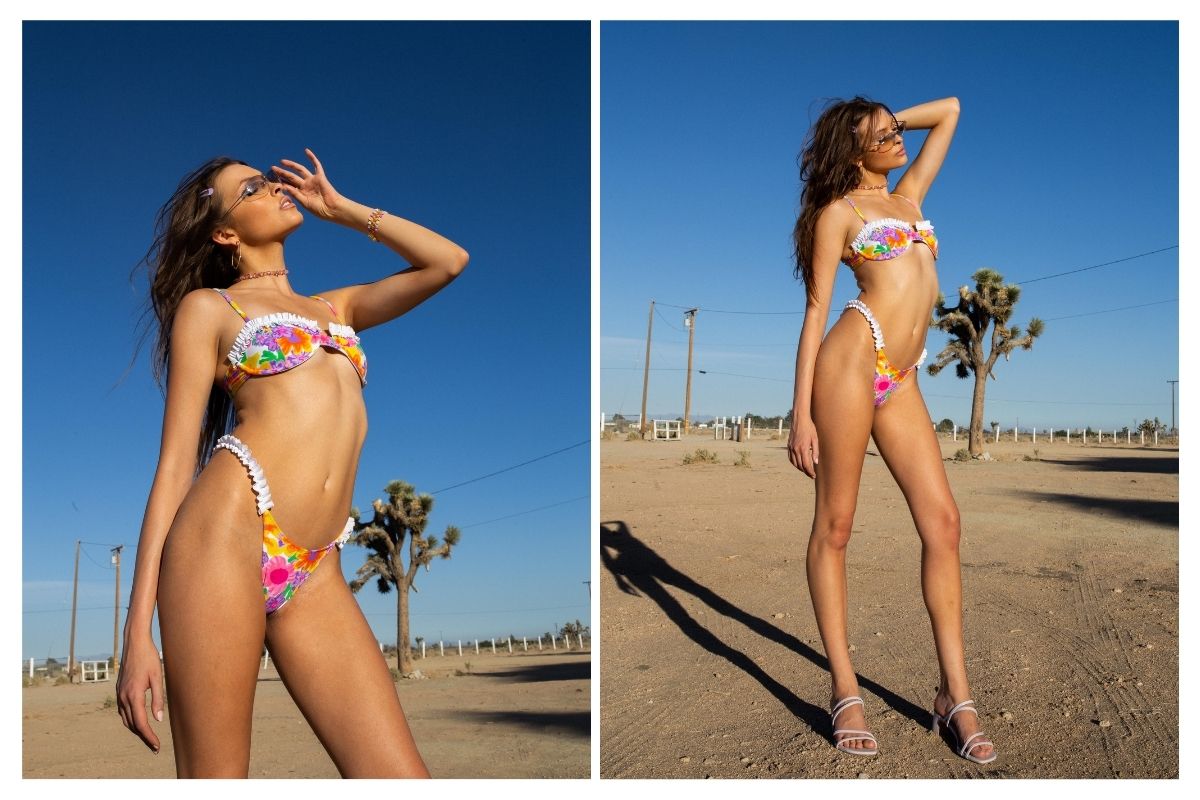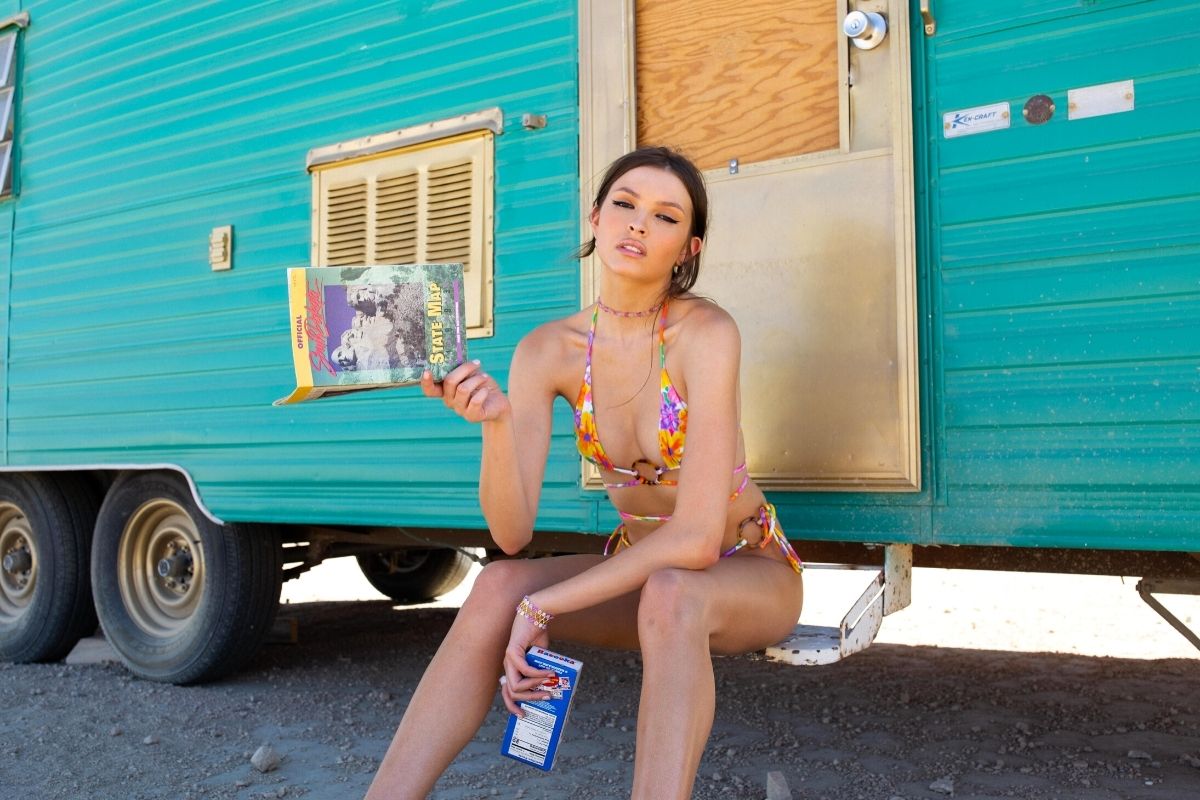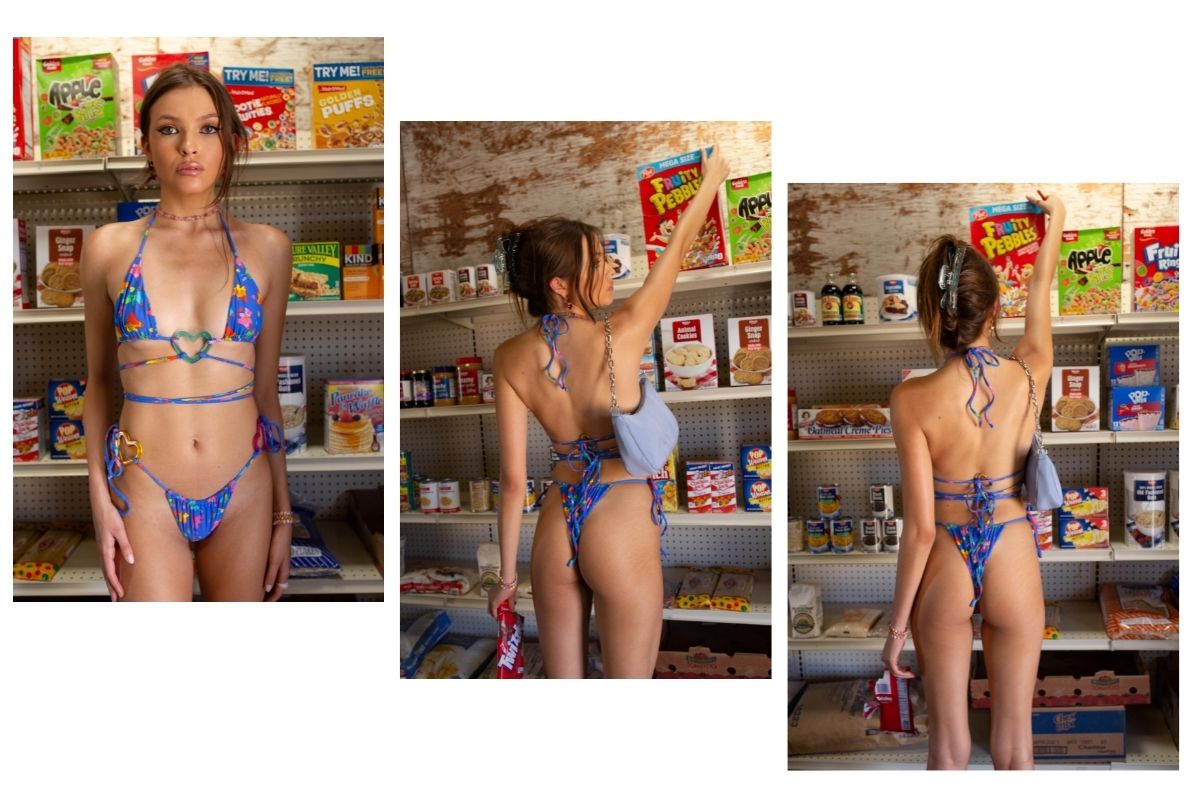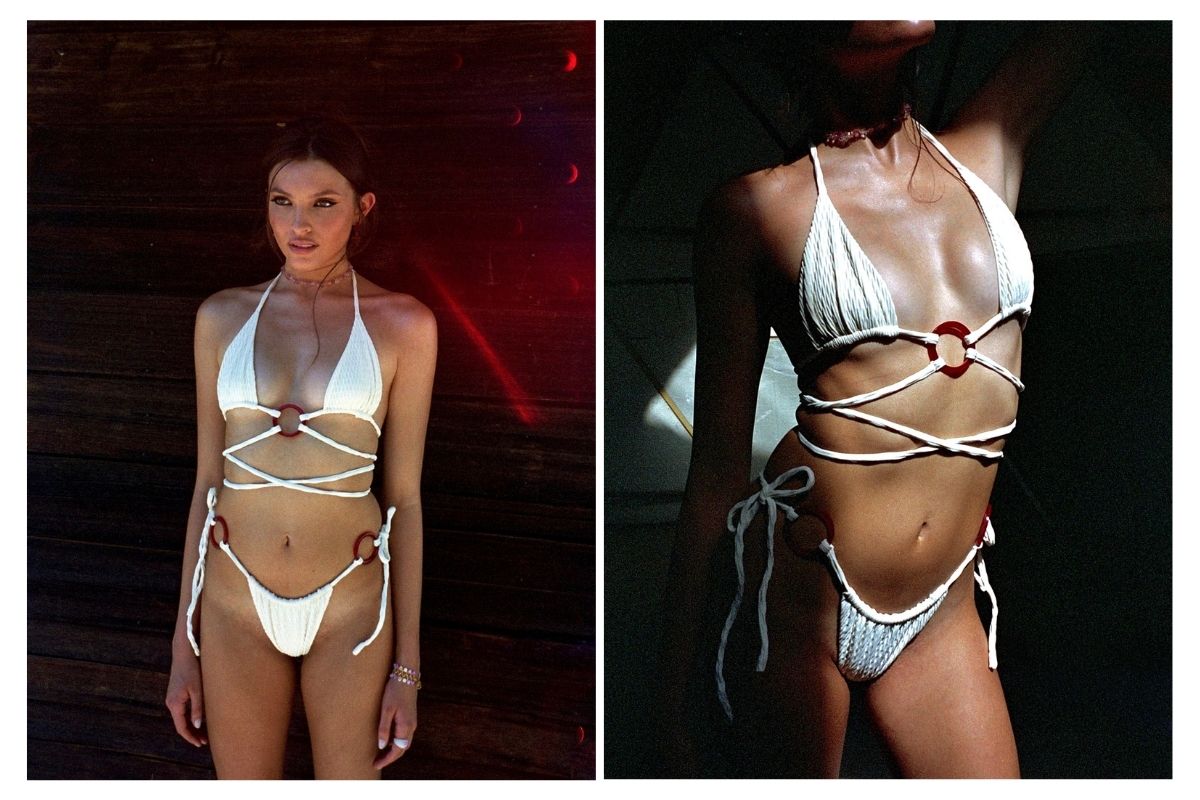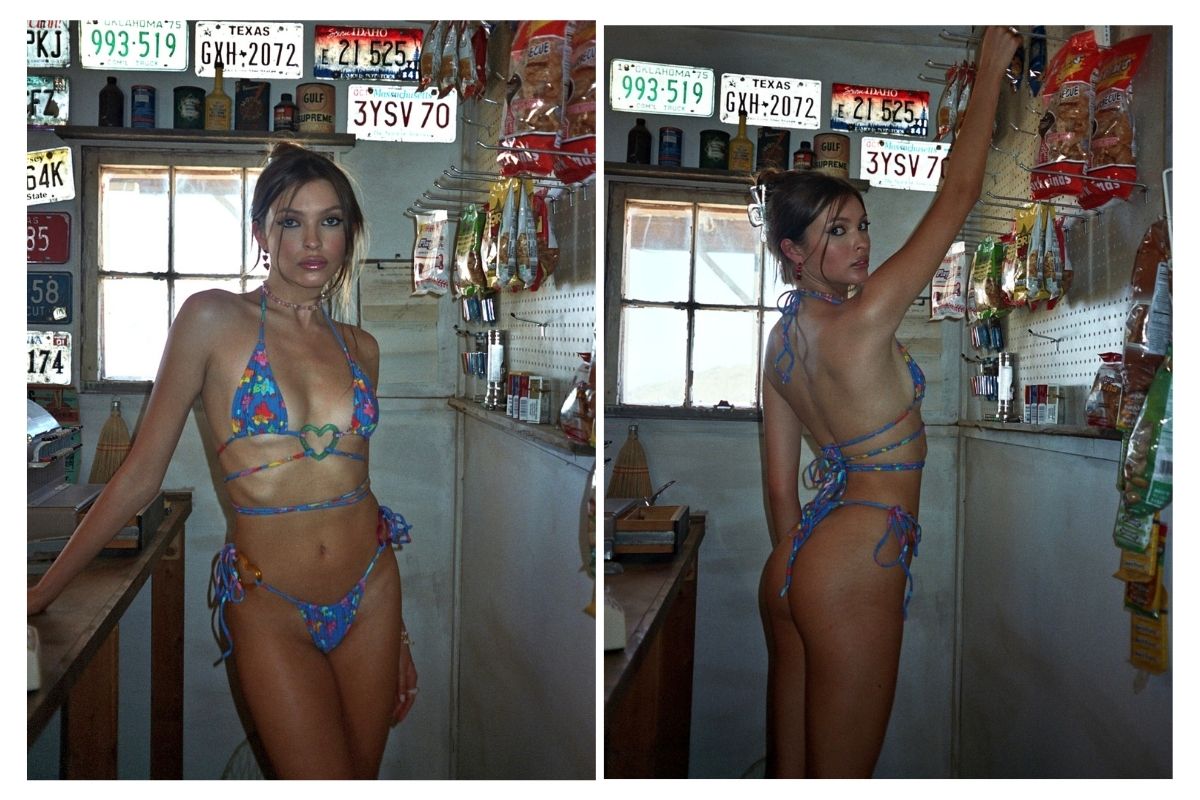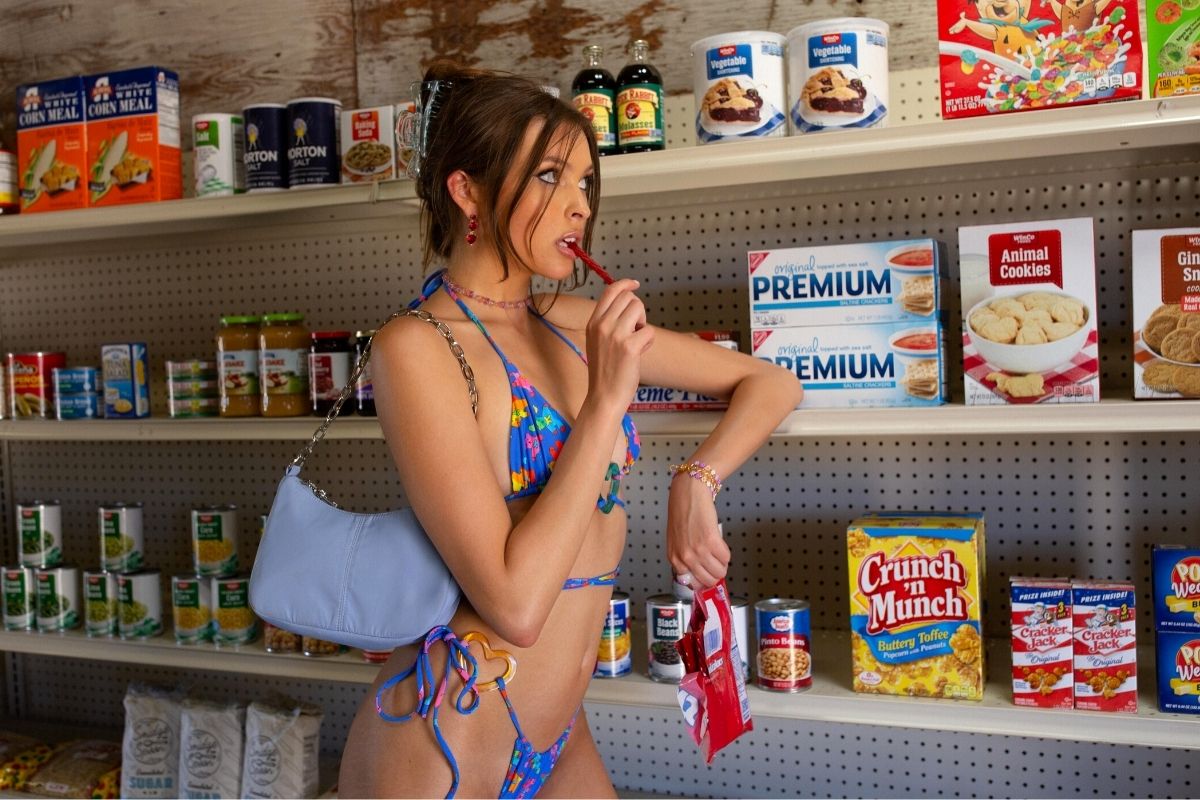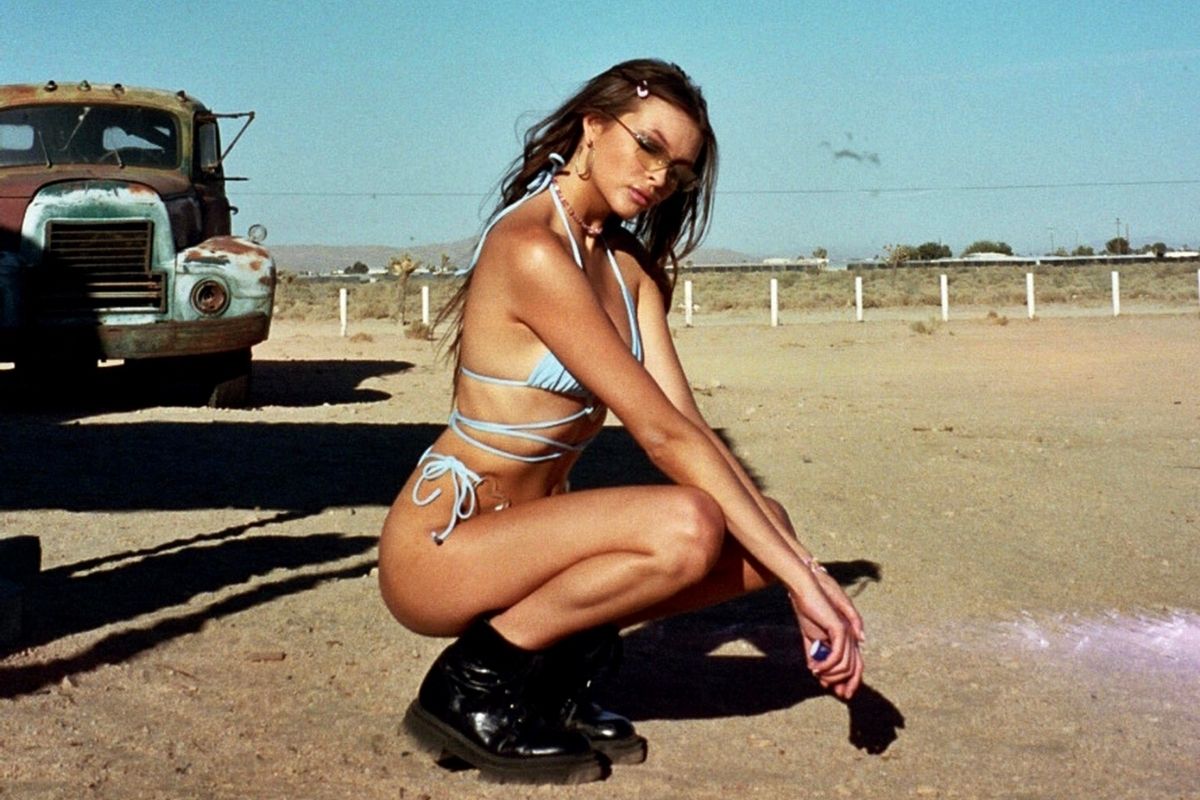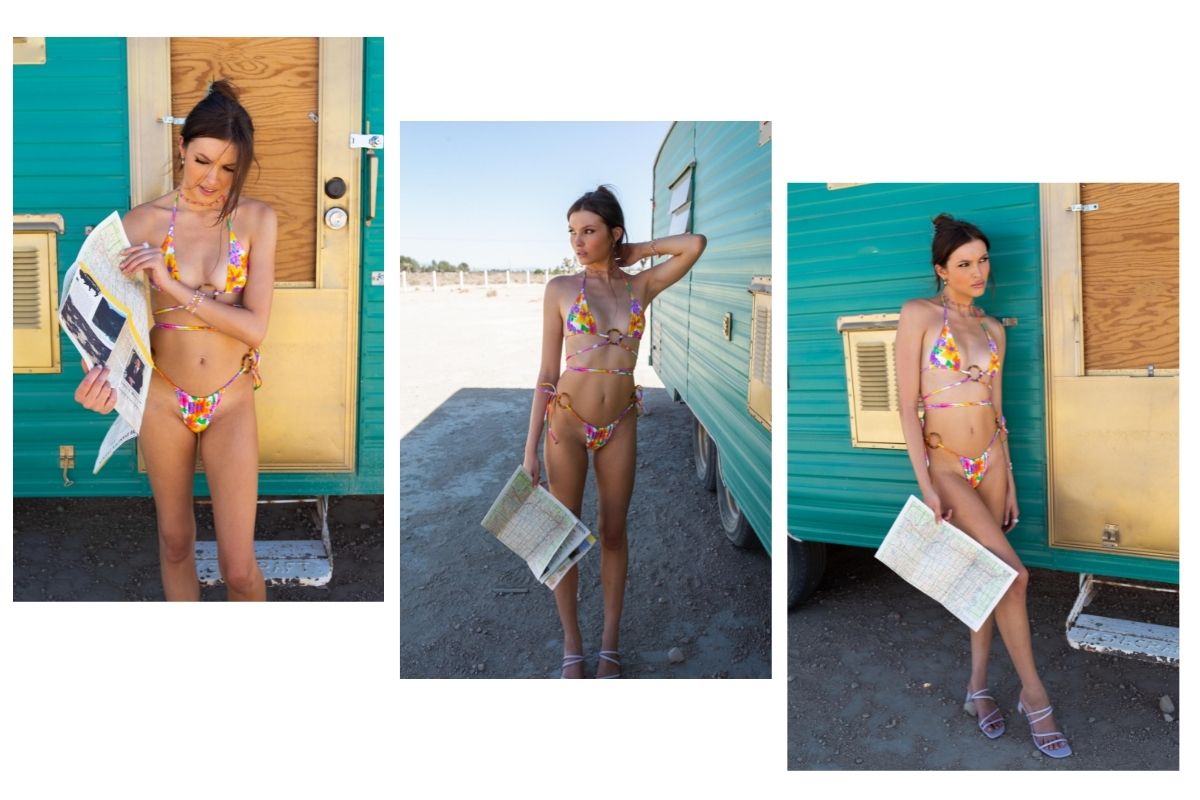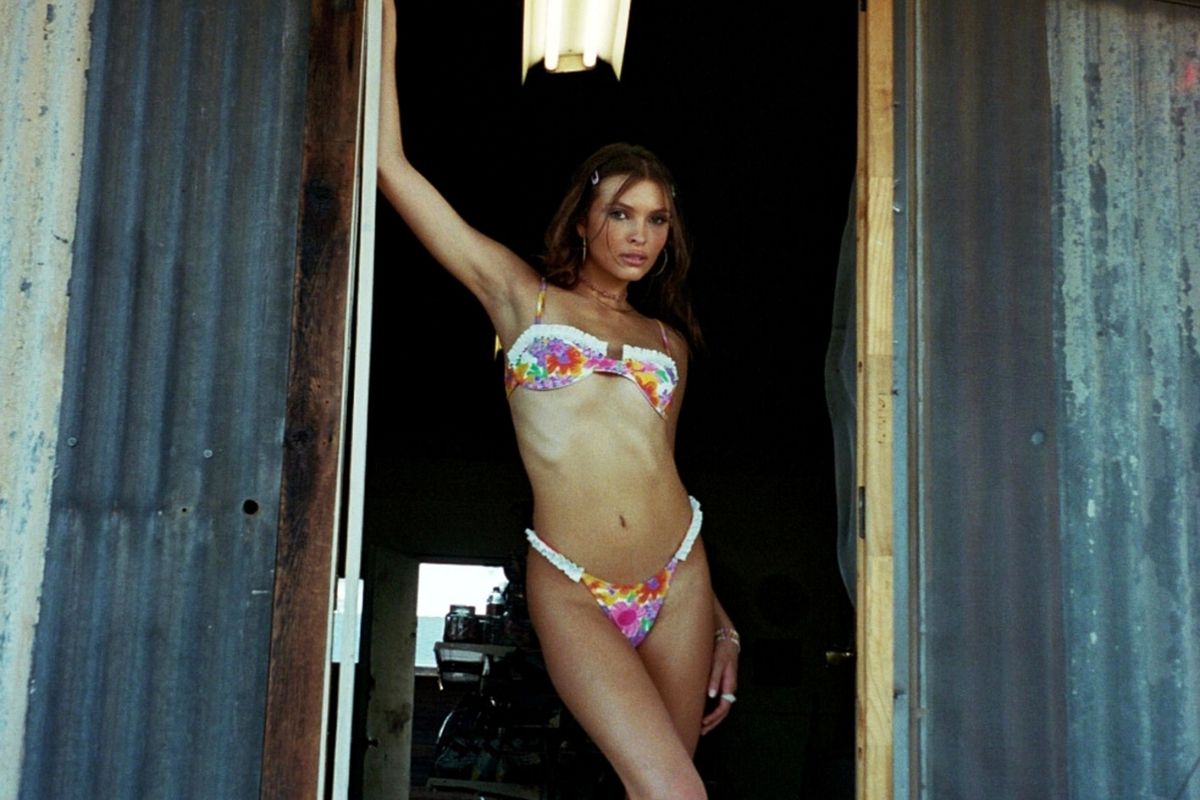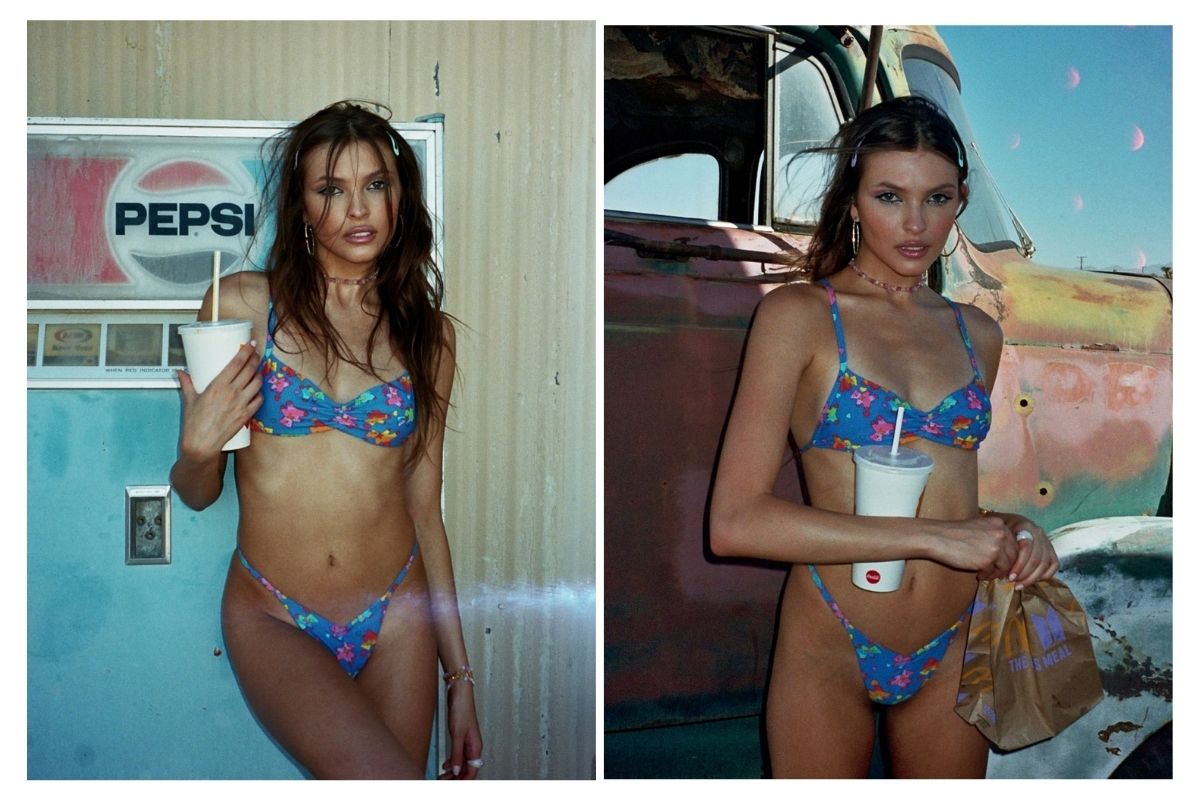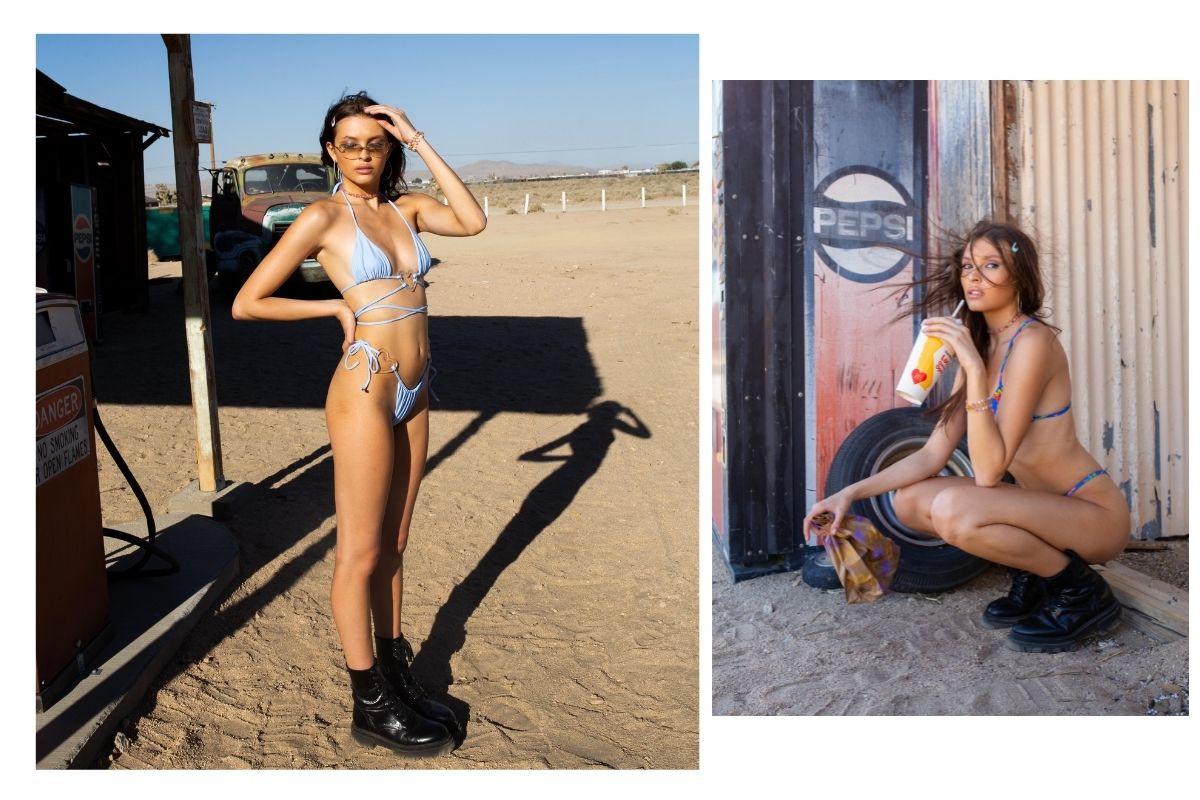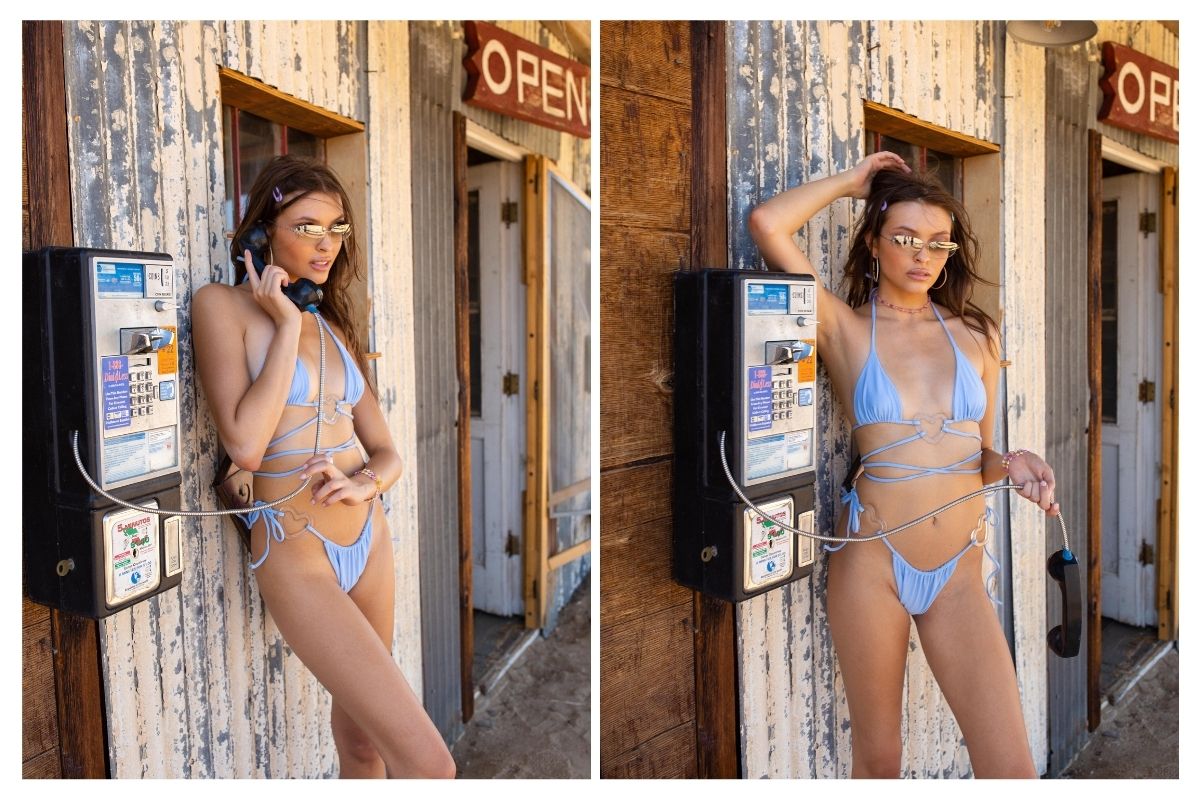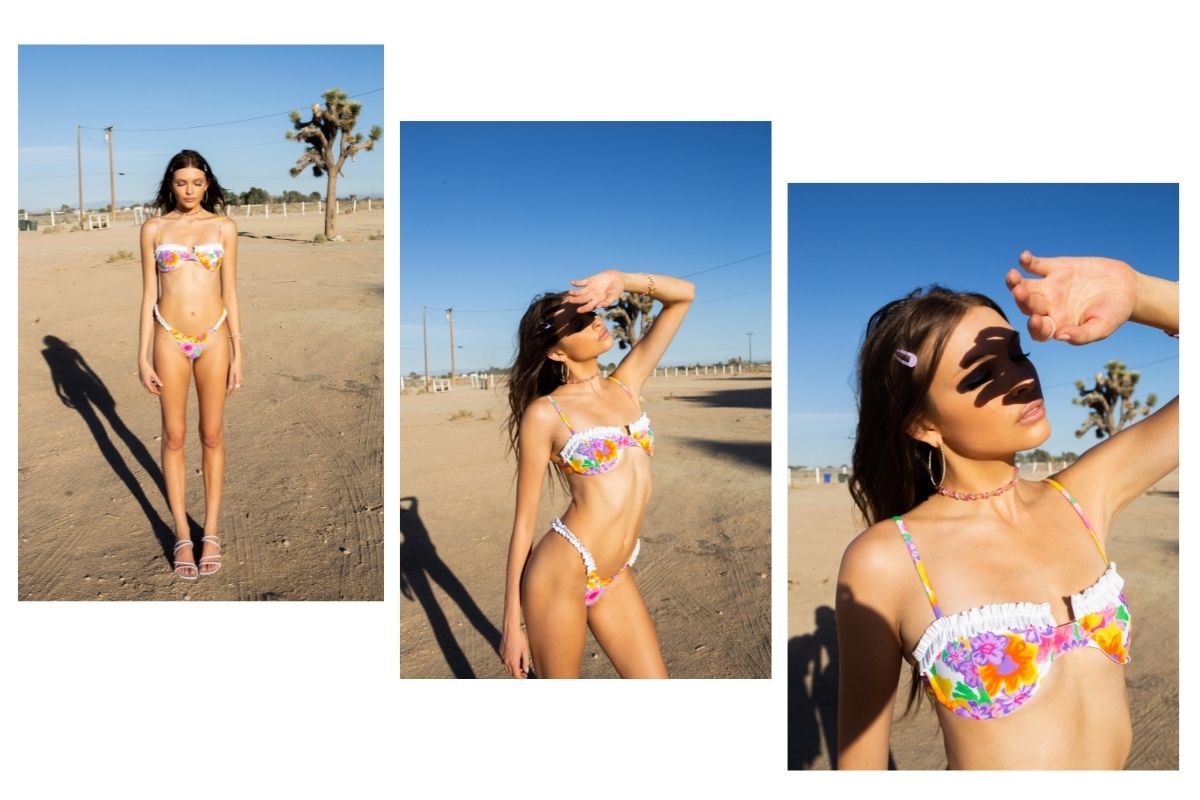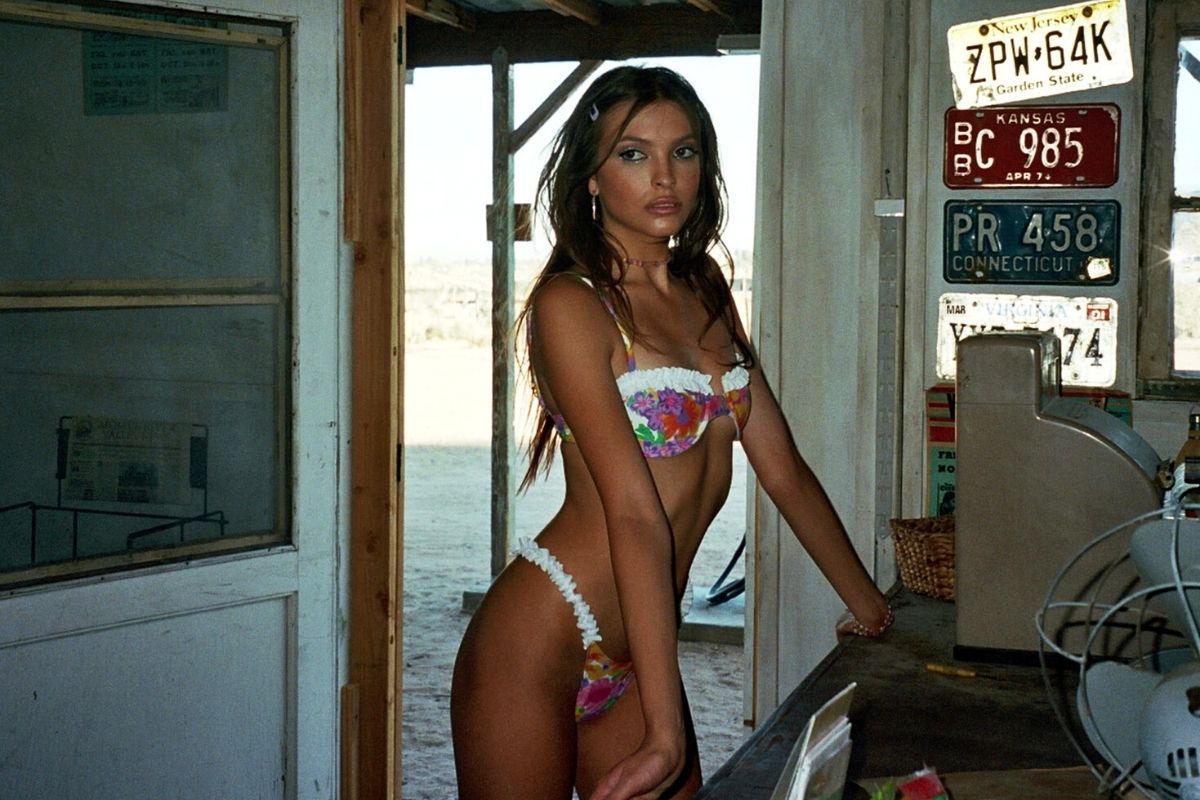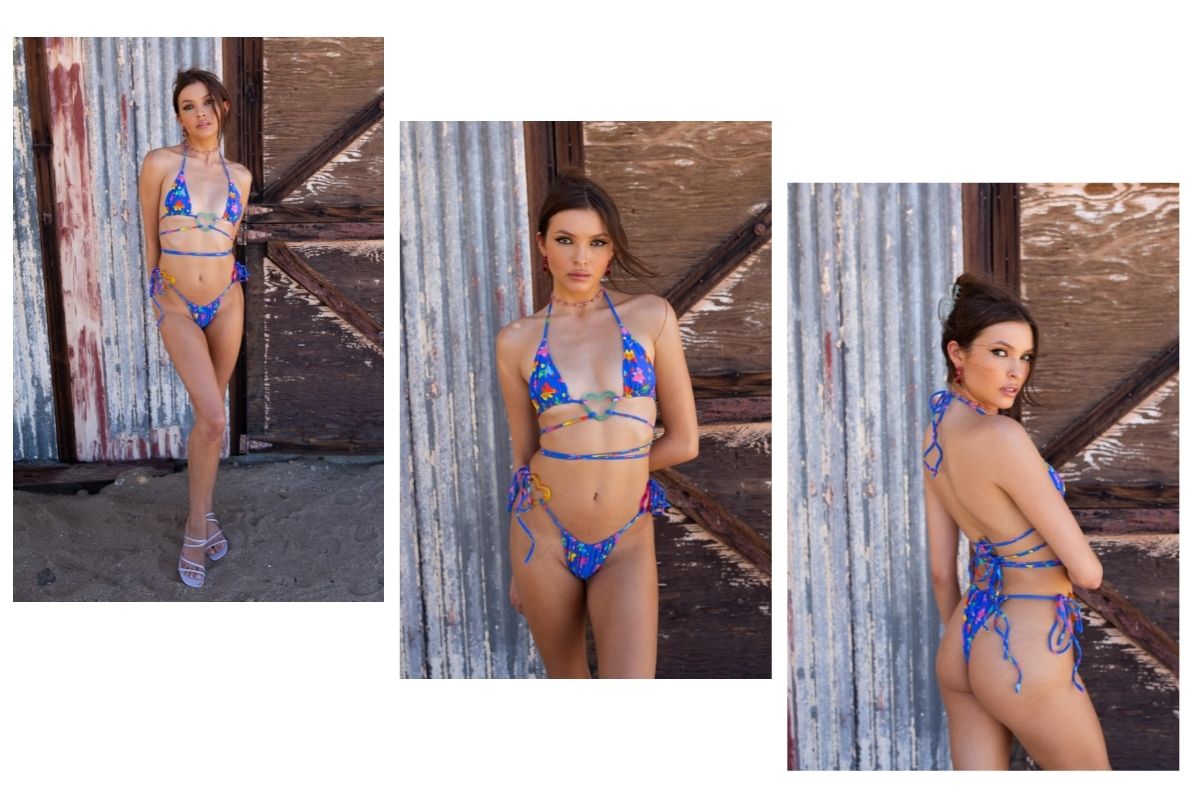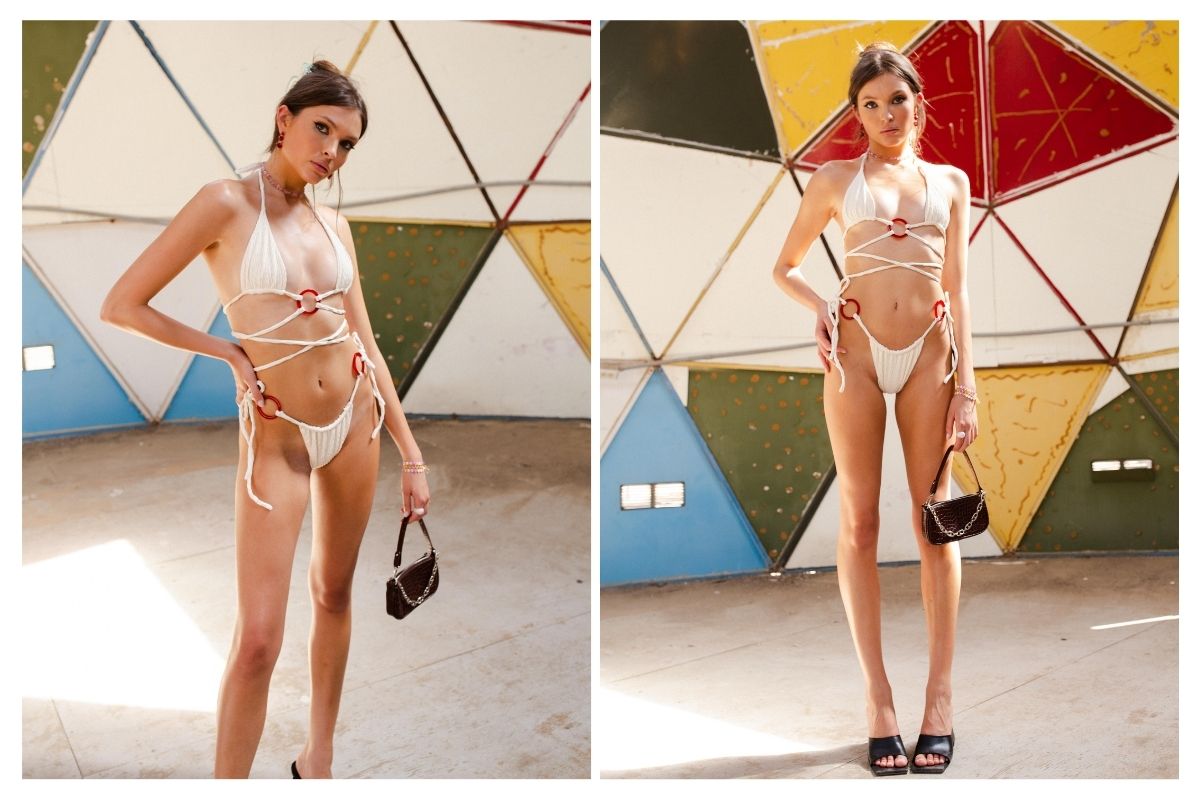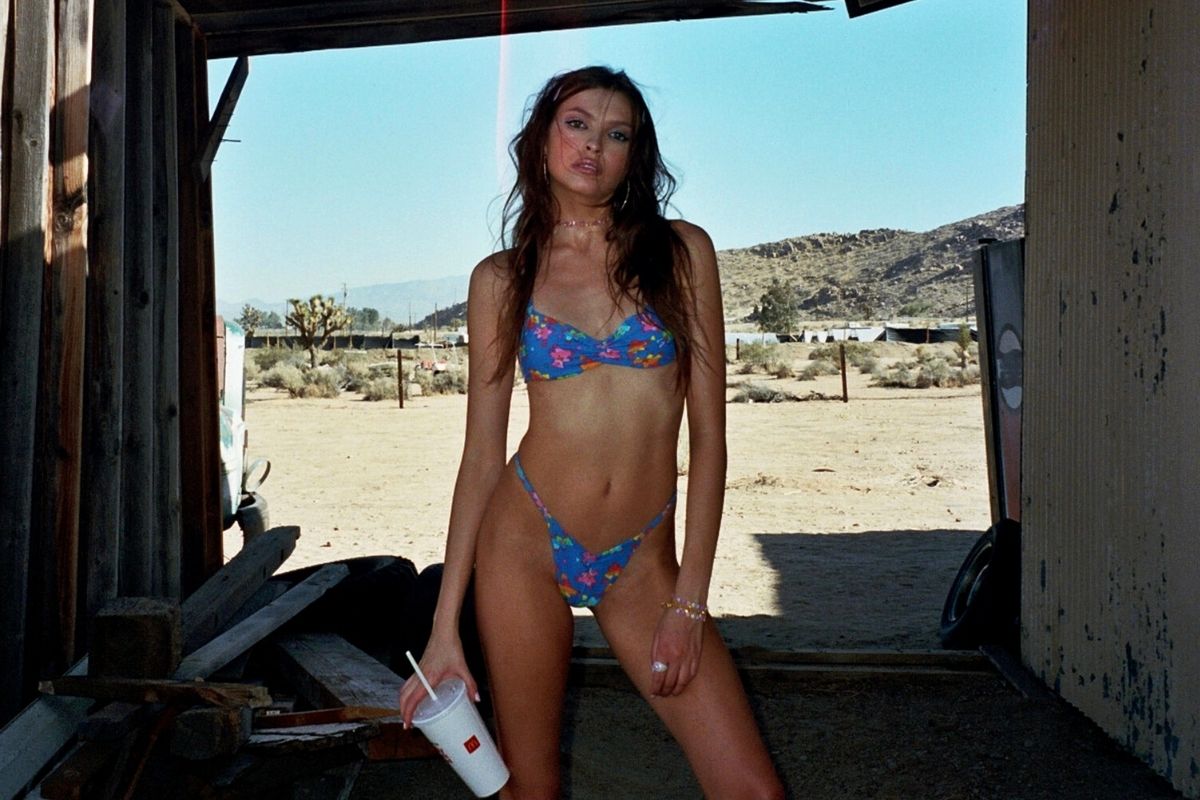 Feel the heat of a sweet and sour summer with our new Campaign AMERICAN HONEY taking place in the middle of the Californian desert. Travelling and taking the road with no plans in mind is what we go for this summer, from the motel to the gas station, Britney is taking us on the most glamorous road trip of our summer.
The entire collection is flirting with our 2000's years, we are revisiting our wildest teens memories with the sexiest bikinis.
Lots of glitters on exclusive hand made accessories, a mix of pastel neon prints and new ribbed fabrics that are also 100% made out of recycled materials such as fish nets and plastic bottles.